Since the power politics emerged in global politics, geographical strategy became the vital point. Thus, the term "Geopolitics" has become a buzzword in world politics. There are certain elements in geopolitics variable or non-variable. On both sides, Bangladesh is important in the context of geopolitics. One needs to understand those relevant geopolitical contexts to play good diplomacy on the stage of world politics.
read more The root cause of Israel and Palestine Conflict and Recent US President 
Geography is the key elements of geopolitics. Napoleon Bonaparte said that "the foreign policy of a country is determined by its geography". Geography is a common reality in geopolitics.  The geographical location of Bangladesh is an important matter in various context of geopolitics all over the world. In the concept of 'Nodality" or geopolitical center, Bangladesh could be considered in high vitality as its position on "geopolitical frontier" of Indian sub continent.
If the policy makers of Bangladesh realize that geopolitical strategy Bangladesh could be the fact in world politics. Thus, it can contribute a positive role in global politics. To understand geopolitical importance of Bangladesh we can consider following perspectives.
Consolidation of population:
Though Bangladesh is a small country in contex of area but it is 10th most populated country all over the world. it's not a curse but the boon in present situation if it could properly organized. The population of Bangladesh could be the manpower if education, technical vocational training, gender equality facilitate.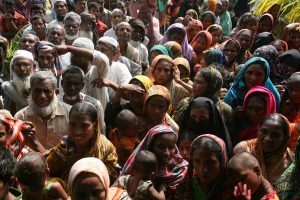 Russia has already expressed its interest to establish banking relation with Bangladesh in a sideline meeting of ASEM. Besides, Dhaka is situated is such geographical location where teh distance of border is not more than 200 miles. Thus, the connectivy with another country is very easy. So, it could be an "integrated market".
Juncture of the regional connectivity:
Bangladesh could be tri-juncture of the region. We know that one-third of world's population is living on this are. To the west of Bangladesh is India and West Asia, to East is East Asia and ASEAN countries and China is very near.At the same time Bangladesh is situted on the "Apex Center" of Bay of Bengal. In this cirmustance only Bangladesh can use direct sea route of Indian sea. Without passing Bangladesh's sea territory, the sea route of Bay of Bengal can't pass. It's a crucial point in geopolitical context.
Bay of Bengal and sea territory:
Renowned geopolitical scholar Alfred Mahan theorized that sea is very crucial fact in geopolitics. To dominant the world one must have control over sea. Similarly, Bay of Bengal is a fact in geopolitics over time not only for commercial value but also for security purpose of major power. Recently, in January of 2016 US pacific naval commander Scot H Swift has visited Bangladesh for a join program with Bangladesh Navy and he stated the importance of Bay of Bengal in his book about the visit. On the other hand China also interested in here. In 2014 China wanted to take part to construct deep sea port in Sonadia. In a celebration of the relation of 40 year's Chinese ambassador also expressed their interest on this context. You may know that Bangladesh is importing submarine from China.
Historical Legacy:
In modern geopolitical context, historical legacy is also considered because in today's world exchange is not only for goods but also for culture, ideas and discernments. Bangladesh is 2nd largest Muslim majority country. Additionally, cultural intensity and similarity of nations is a good sign of geopolitics.
Trans Asian Railway and Asian Highway:
These two projects could be the sweeping importance of geopolitical context of Bangladesh. These projects were coined in 1958 in order of connects capital of the Asian countries. These projects are implementing under supervision of ESCCAP (Economic and Social Commission for Asia and the Pacific).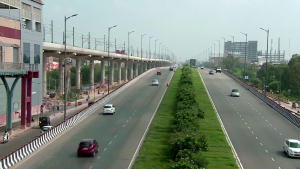 It's aimed to make nets of 11 highways. two of the highways are going through Bangladesh. It could be connected to Europe directly. If it complete Dhaka to Delhi and Kunming could be the distance of 5 hours and 8 hours respectively. but there should be some alteration couse be alteration as the desigh is such that Bangladeh has to connect to China over Myanmar which areas are highly vulnerable.
Regional geopolitics: at the trio of India Pakistan and China
In South Asian context, Bangladesh is situated is such a volatile point where for three nuclear power India, Pakistan and China – Bangladesh is important along with Bhutan and Nepal which are land locked. So, Bangladesh is also a fact in regional geopolitics. Though Bangladesh is a small neighbor of India but India must have to consider Bangladesh to secure her north eastern states known as "seven sisters". There are a number of separatists groups are active on those states. Besides, India needs to take transit over Bangladesh to facilitate trade and business with them. But India wasn't aware on the issue first. New Delhi seemed her neighbor as "small neighbor".
India-Pakistan historical conflict is a fact on the geopolitical context of Bangladesh. When India allied with US, Pakistan showed ties with China. Nepal has showed a yellow signal already. Meanwhile, China took the chance. Beijing aimed to spread her influence as far as from South China Sea to Indian Ocean. She already established her part in Gwadar port of Pakistan in cooperation with Pakistan and Iran. Beijing constructed a deep sea port in Hambanton of Sri Lanka. To Chinese policy of "string of pearls" Bangladesh is important. In 2002 when China started business of 1000 million dollar whit Bangladesh, now it is up to 5 billion dollar.  On the other hand, India's aspiration of being regional super they are using Andaman and Nicobar for their maritime base. But it's not so far from Bangladesh.
The Shiliguri corridor is permanent headache for India. It's very sensitive real estate for India because it's the only small land to connect north eastern states of India. Any internal of external actor can harm this area. So, Bangladesh is security issue for India.
However, India has realized the fact and concentrated to Bangladesh not as a "big brother" but as cooperation partner.
Sharif Mustajib
student, International Relations
University of Chittagong, Bangladesh